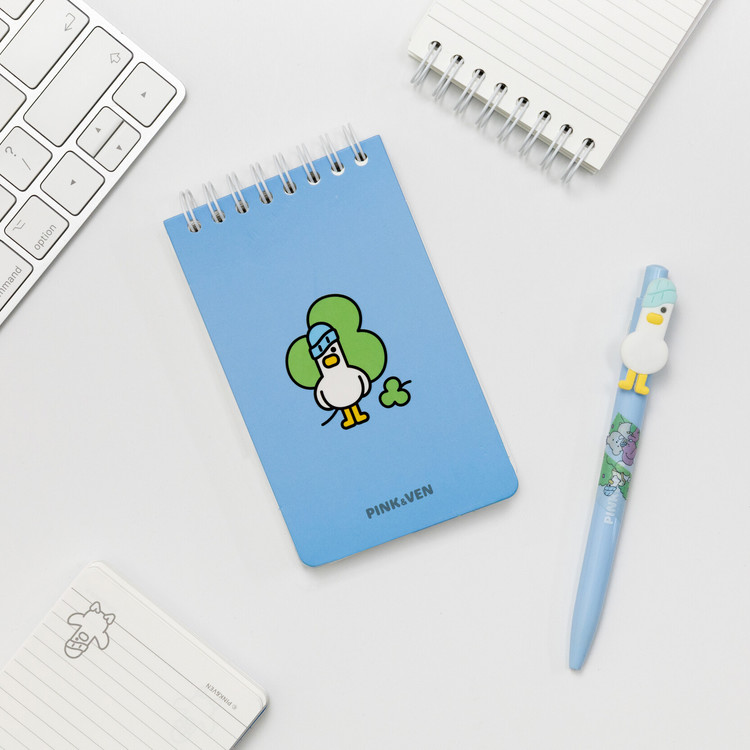 Introducing the super-portable Hippy mini notebook!
[Product Guide]
Make every page adorable and charming with the Hippy mini notebook.
[Product Details]
1. Each page has adorable illustrations of Hippy inside, making note-taking or journaling so much more delightful.
2. It's filled with 80 line-ruled pages inside. (5mm between lines)
3. The mini notebook is spiral bound, making it easy to flip between pages.
4. The spirals are colored based on the mood of the inner pages to make the notebook even more lovable.